Pro Cycling Manager 2016

In Pro Cycling Manager 2016 on PC, become the sports manager for a team of professional riders, and take part in a great 2016 season packed with new features, over more than 200 competitions (550 stages) including the famous Tour de France 2016 and La Vuelta. It is up to you to coordinate every aspect of a team's life: recruiting, contracts with cyclists and sponsors, managing the staff, training and handling the race calendar? All this, alongside making real time key decisions during the stages. Play by yourself or challenge managers from all around the world in an entirely rethought online multiplayer mode (create competitions, races, rules, co-op events?)! In this new edition, the Pro Cyclist Mode, which lets you play as a young cyclist whom you guide to the top, is back with more interactions between you, your teammates and your manager. The Career mode also provides a more intense challenge thanks to a new objective and sponsor system. This 2016 edition is more realistic, thanks to graphical improvements, new sceneries, a clearer interface, improved relaying of information, and a more advanced AI that takes into greater consideration cyclists' physiological abilities and also improves shape and behaviors during breakaways. Finally, you will be able to share content with the community using the Steam Workshop to constantly renew your game experience.
Key features:
An even more realistic Tour: improved graphics, riders with varying physiques, a soundscape that conveys even more thrilling peloton action, new backdrops and race settings and atmospheres along the route of this Tour 2016.
Even more comprehensive Challenge mode: you can currently compete with a friend in split-screen and also add a "ghost" rider in Challenge mode to watch your previous descents. Finally, you can now view the rankings online to compare your times with the rest of the world.
New game mechanics: the gear ratio and feed system are now more accessible, the team objectives are more closely aligned with the composition of your team and the next stage, a new sponsor system makes its debut in Pro Team mode, the behavior and reactions of the teammates have been redesigned and so much more!
More competitions: the Tryptique Tour and the Circuit des Grimpeurs (the climbers' circuit) are now playable in the Tour and MY Tour modes.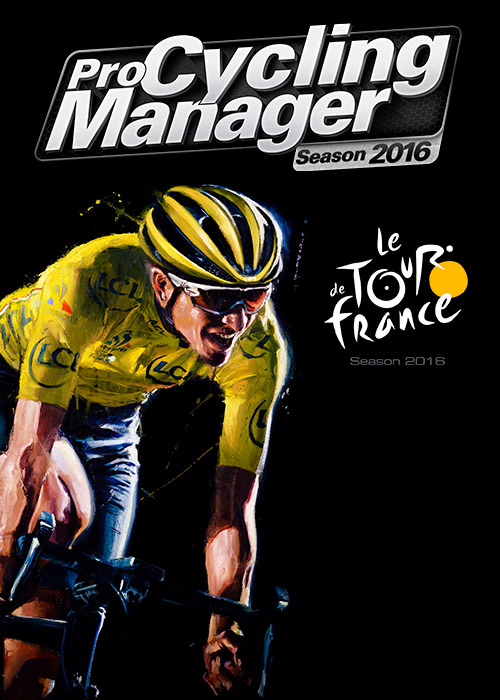 Pro Cycling Manager 2016
Platform
PC
Release date
01/06/2016
Category
Simulation/Sport
Developer
Cyanide Studio
Distributor
Focus Home Interactive
News